Arriving in Venice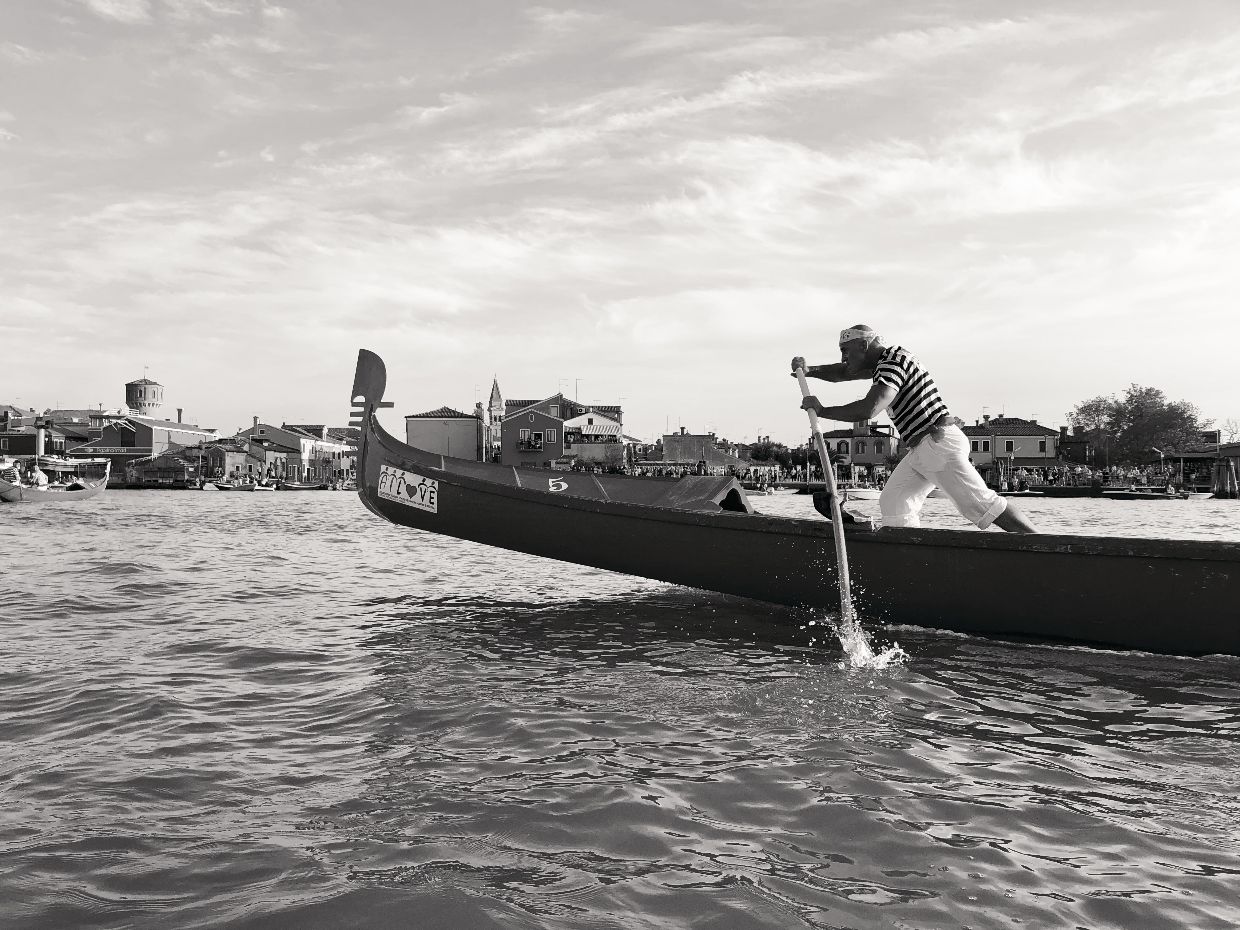 Photo: Allison Zurfluh
Arriving in Venice by plane is wonderful, with even seasoned Venetophiles watching out of the window for their first glimpse of the lagoon (remember to ask for a seat on the right hand side of the plane!).
There are of course various options for transferring to your accommodation:
A luxurious and very fast private water taxi can be booked to meet you at the quayside at Marco Polo on arrival. The water taxi will take you either straight to your palazzo or as close as you can get by water.
A slower, less expensive way of transferring from the airport is by the Alilaguna water bus. To reach the Alilaguna landing stage from the airport, about fifteen minutes to the quayside. Turn left as you leave the arrivals hall, and follow the signs.
If you would rather stick to dry land, take the transfer bus (or road taxi) from the airport into Venice itself. You arrive at the large and busy square Piazzale Roma which is situated on the Grand Canal to the west of the railway station.
From Piazzale Roma you can take an ACTV water bus (vaporetto) to the stop closest to your apartment - or sometimes it will be quicker to walk. Directions to your apartment are included in your information pack. As walking usually entails one or more bridges, it is wise to get a set of wheels for your luggage (or to book a porter).
Once you arrive at your apartment you will be met by the local keyholder (having of course made a prior phone call from the airport to confirm that you have arrived).
More detailed information is provided in your information pack.
Happy landing!